SegMate Checkbox
Select INTEGRATIONS from the main menu, then just click the add button from the top left to integrate the service with your checklist.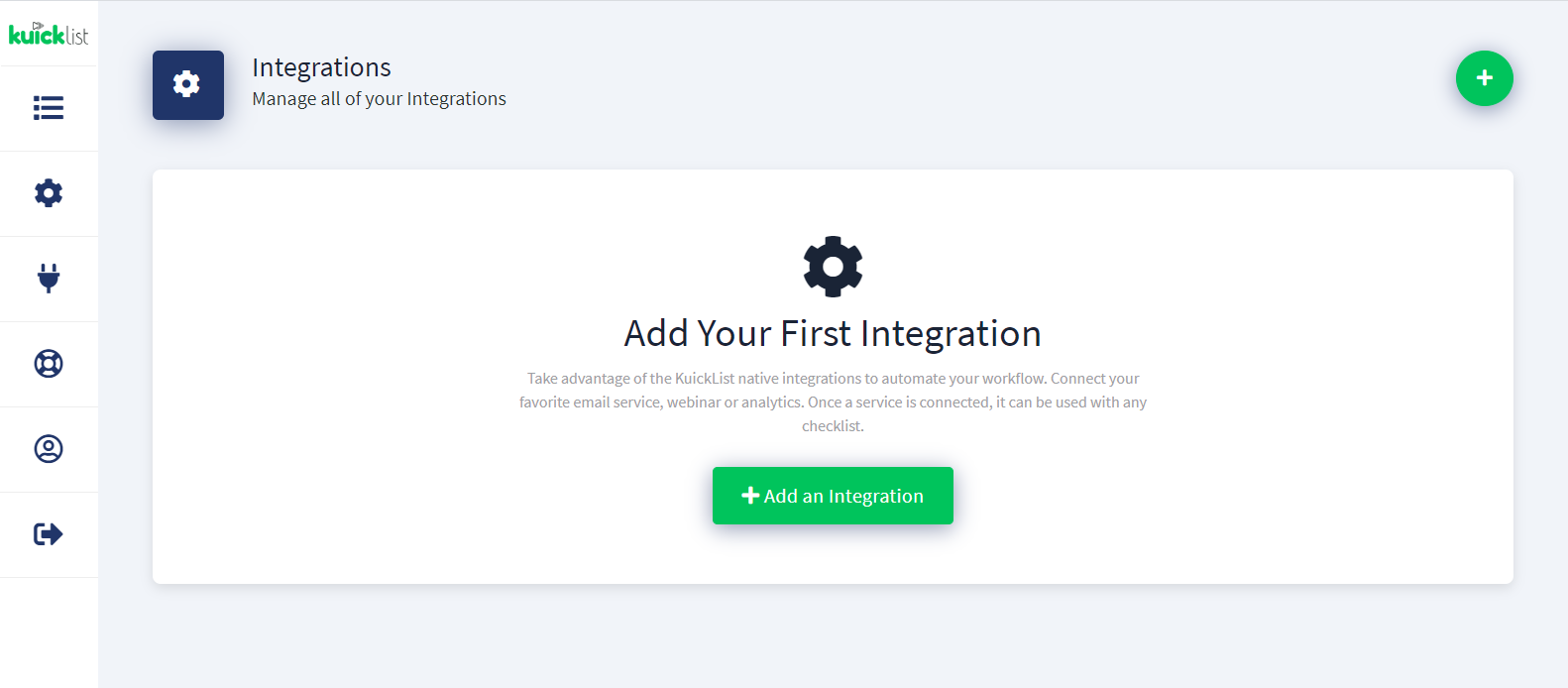 Now give it a nickname and you have to SELECT SegMate from the dropdown then enter your SegMate account's EMAIL & PASSWORD and just click SAVE button.
Click the settings button from the top left of the checklist.
Go back to setting and SELECT Integrations from Side Menu then SELECT your SegMate account, Facebook Fan Page and Checkbox from the dropdown and just click the SAVE button

When using the SegMate checkbox you must define the whitelist domain for this checkbox inside the Segmate checkbox settings.

Also add this domain inside the SegMate Whitelisted Domains section.